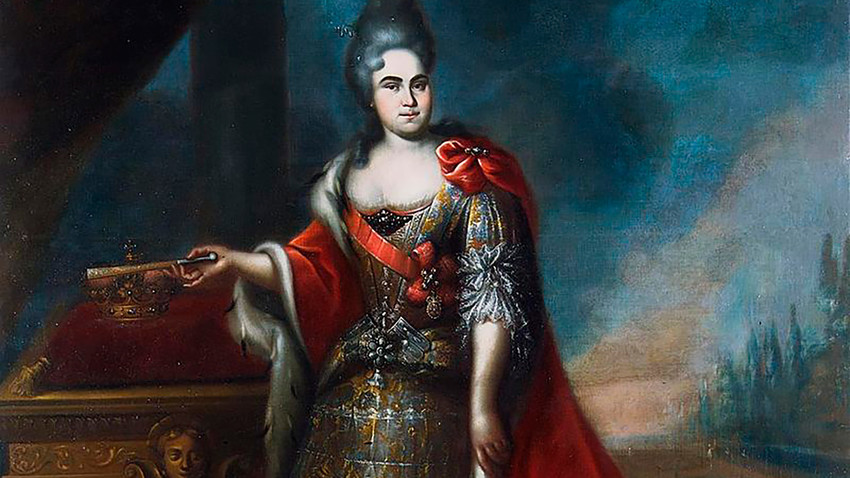 The life of Catherine I was a true rags-to-riches tale. Born into poverty, her slow rise from the very bottom to the very top of the Russian Empire practically reads as a twisted Cinderella story come to life. Despite her dire beginnings, Catherine was beautiful, ambitious, and savvy—a triple threat—and she knew how to play the long game to get what she wanted…but at the end of the day, one could surmise that all she really wanted was to be truly loved.
---
1. She Began As A Peasant
Although Catherine I thrived in her adult life as an Empress of Russia, her early years began in poverty. Born Marta Helena Skowrońska in Swedish-controlled Latvia on April 15, 1684, she supposedly entered the world as the daughter of a Roman Catholic farmer. However, not all historians agree about her father's exact profession: Some speculate that he might have actually been a gravedigger and a handyman, while others argue that he was really a "runaway landless serf."
Either way, it's safe to say that her chances at that point of reaching any level of power were close to nil. So what happened to change it all?

Originally Published by – Melissa Gervais
Original Source – www.factinate.com